Christians Against Poverty is an award-winning debt management charity. CAP's National Operations Centre is in Newcastle and there is a growing network of centres throughout Australia. Hills Church is proud to work along side CAP to bring their expertise and this amazing service to our community.
Thousands of families in situations just like yours have already been released from the pressure of debt through a combination of advice, financial eduction, budgeting and/or insolvency services.
CAP's unique and non-judgemental approach means you are supported all the way as you take each step out of debt and towards freedom.
If you're struggling with debt, please give us a call on 1300 227 000 or click the button below to contact us.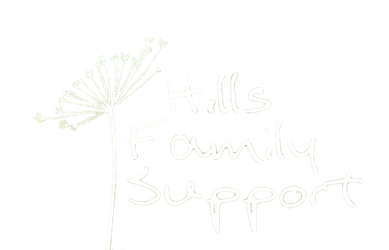 Hills Church provides support for families in the form of qualified counselling for Couples, Individuals and Children. In addition to our pastoral support team, we have a full-time professional counsellor. This service is sponsored by the QLD Government Department of Communities. We aim to provide a genuine, empathetic and safe environment where you can talk about any issues.
Our Vision, Mission and Values statement is available below.
People are invited to attend together with their partners or alone as they see fit. Counselling sessions are 60 minutes in duration. Problems are often complex and adequate time is needed for discussion.
All information is treated as confidential between you and the Counsellor unless you provide written authority.
Counselling sessions are only $20 and can be discounted further if your financial situation requires. Fees are payable at the time of consultation.
To make an appointment please call our Hills Family Support Line on 07 3353 0796 or click the button below to email us.
Hey Parents!! Are you looking to get out of the house with your little one's aged 0-5 years? Well drop in and say 'Hi' at Hills Playgroup on Tuesday mornings from 9.45am – 11.15am
With outside and indoor activities and music and story time we have a lot of fun together. Not to mention meeting new friends both you and your children.
All you need is:
A hat
A piece of fruit to share for morning tea
$3 per family
For more information please contact the office on 07 3353 1427.
HILLS OP SHOP AND COFFEE SHOP
Hills Op Shop sells clothes, shoes, bric a brac and all sorts of exciting goods at very low prices. The Op Shop now features a Coffee Shop offering free coffee and tea and scrumptious baked treats, so why not make a date with a friend or just drop in for a chat, and join the many others who make a weekly visit to enjoy the friendship and atmosphere. Plenty of parking available.
Our friendly volunteers run this as a service to our local community. Funds raised in the Op Shop go towards local church ministries.
Drop in soon and get yourself a genuine BARGAIN!!
Shop Enquiries:
Phone: 07 3353 3693
When: Monday 9am – 12:30pm
Friday/Saturday 9am – 1:30pm
Where: 79 Queens Road, Everton Hills 4053
Like to volunteer?
We regularly need volunteers to assist us in the shop and also with sorting donated items.
Call our church office today for details: 07 3353 1427