What is Hills Bubs?
Hills Bubs is a special place we have set aside for you and your child aged 6 months – 3 years during our morning service. We are currently preparing to build a brand new room especially catered for your little one, staffed by loving, caring volunteers who will give your child all the love and care they need so you can continue to enjoy the worship and teaching.
Stay tuned for more information.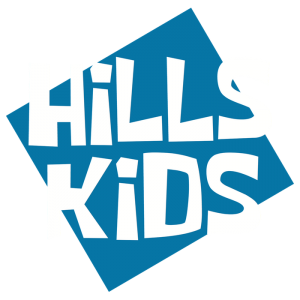 Who Are We?
Hills Kids is a place where children are valued and where they have the capability of experiencing God in profound ways. Whether it is through worship, lessons, games or talking one on one with a Hills Kids volunteer, each week our children are learning something new about God and being in His family. What an amazing privilege we've been given to help lay a Godly foundation in their lives and show them the joy of knowing Jesus!
Two groups run currently during the morning sermon (kids are dismissed from the service).
Sunday Service @ 9am:
Check-in for the 9 am Service is at the sign in desk prior to the morning service as you enter the auditorium. Using Electronic Check-in, we now offer added security to help keep our precious kids safe. You can check-in your children yourself or have the leader at the desk help you. Once checked-in a label will be printed for each of your children and one for yourself. Please attach this to your child and keep the other one for yourself in a safe and easy to access place. The label contains a security code for each of your children and will be used to call on you during the service if you need to attend to your child.
You will also need your label to pick up your children at the end of the service.
When the children are invited to leave the service for Hills Kids, please deliver them to the leaders that are waiting outside the main doors. Three groups with age appropriate teaching are run concurrently.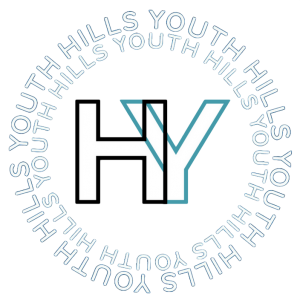 Hills Youth is open for anyone from grades 7–12 (Grade 6's join us in their last term of the year). We meet Friday nights 7–9pm (check our program for differing times and locations) at the church and other various locations and have huge amounts of fun together. Hills Youth is a place where we value learning to know and worship God. We also value the Bible and seek to grow deeper in our understanding and knowledge of the Word.
Young Adults is open for anyone from age 18–26. We've got a fun, dynamic ministry that we're sure you'll enjoy! Our purpose is to grow together, fellowship with each other and have some good, clean fun! Hills seeks to support and encourage you in this season of life. We do this through social events, small group time and serving together. Hills Young Adults meet regularly.
Contact Adam Cousins for more information.
If you are a lady aged 18 and above, then Hills Ladies is for you. We meet regularly throughout the year to celebrate being a women and to have fun. We love to chat, drink tea and do lot's of fun things. For more information about Hills Ladies, contact Chris Russell  and keep checking the Hills Church website.
The Men's Ministry aims to support the men of Hills Church by:
Training men as disciples of Jesus.

Encouraging men to greater levels of faith and service.

Providing opportunities for non-Christian men to be part of the Hills Church community.
It does this through men's events, discipleship groups, and men's pastoral support.
Men can sign up for a weekly email, the 'Man-Thought-Of-The-Week', in which Mick, the Men's Ministry Director, will encourage and inspire them while at the same time giving busy men timely reminders of upcoming church activities.
Here's a sample:
Colonel Rick Husband was an astronaut with over 235 hours in space, 3800 hours of flying experience, and experience on two space missions. 
As commander of the second mission, he died along with his crew when in 2003 the Shuttle Columbia burned up on re-entry into the atmosphere.
Rick was known throughout the astronaut community for his strong faith. For his fateful final mission, he had even recorded daily devotionals for each of his two children, to be played each of the 17 days he was away! Clearly those tapes are pretty special to those kids now. Just before each mission astronauts leave "last request" forms behind, in the event they don't make it back. One that Rick left behind before his final mission was to his pastor. It simply said, "Tell them about Jesus; he's real to me."
If you wish to be included in the 'Man-Thought-For-The-Week' email, please contact the church.
The Creative Ministry is a united team of worshipers who serve God and the church using their creative talents. We are dedicated to being true worshipers who worship God in Spirit and in truth, not just on a Sunday, but throughout our whole week. We value servanthood, artistic excellence, community, authenticity, abiding in God and unity. We are a team made up of musicians, singers, technicians and video experts.
To become a part of our team you must have acknowledged God as your Lord and Saviour and be living a life that reflects this. You must also be attending Hills church and committed to being a part of our church family. A short interview will be conducted and an audition will be done for those who are interested in joining the team.
For more information, please contact us by clicking here.